Miscellaneous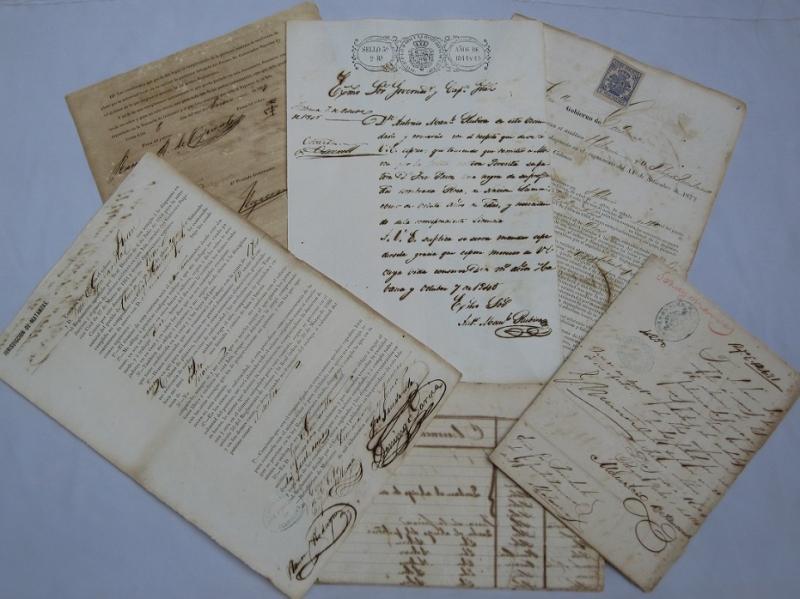 Incredibly totally Original Set of Documents to Slavery/Cuba Group of manuscript
Incredibly totally Original Set of Documents to Slavery/Cuba Group of manuscript, documents recording the sale and transport of slaves (coolies) including a passenger list giving the names, gender and age Circ 1845-84. Please note this documents are incredibly fragile and would benefit from being under glass. A wonderful insight to the very dark years of human slavery. Six documents in total. read more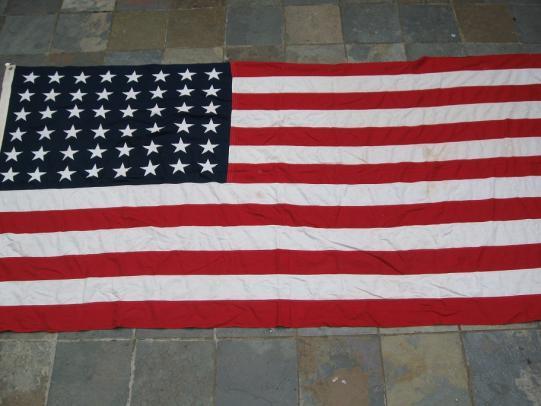 48 Star Stitched American Flag.
Very Large Original WWII 48 Star Stitched American Flag. Quality Original WWII American Stars and Stripes Flag 48 stars all stitched. Has the original Pole metal fixings to side, very thick quality heavy duty cotton material. Large size at 2800 x 1450.
Has some storage staining, which looks to be paint, should easily be cleaned. Would look fantastic displayed. For the collector or i... read more
Rare Japanese Flag dated 1936 Berlin Olympic Games.
Rare Japanese Flag dated 1936 Berlin Olympic Games. The flag retains all its original stamp marks along with the German eagle. The 1936 games were made famous by American black athlete Jesse Owens who won four gold medals whilst competing Hitler refused to shake his hand, very desirable and highly collectable, very hard to find from this period of history. I am sure this would appeal to WWII... read more